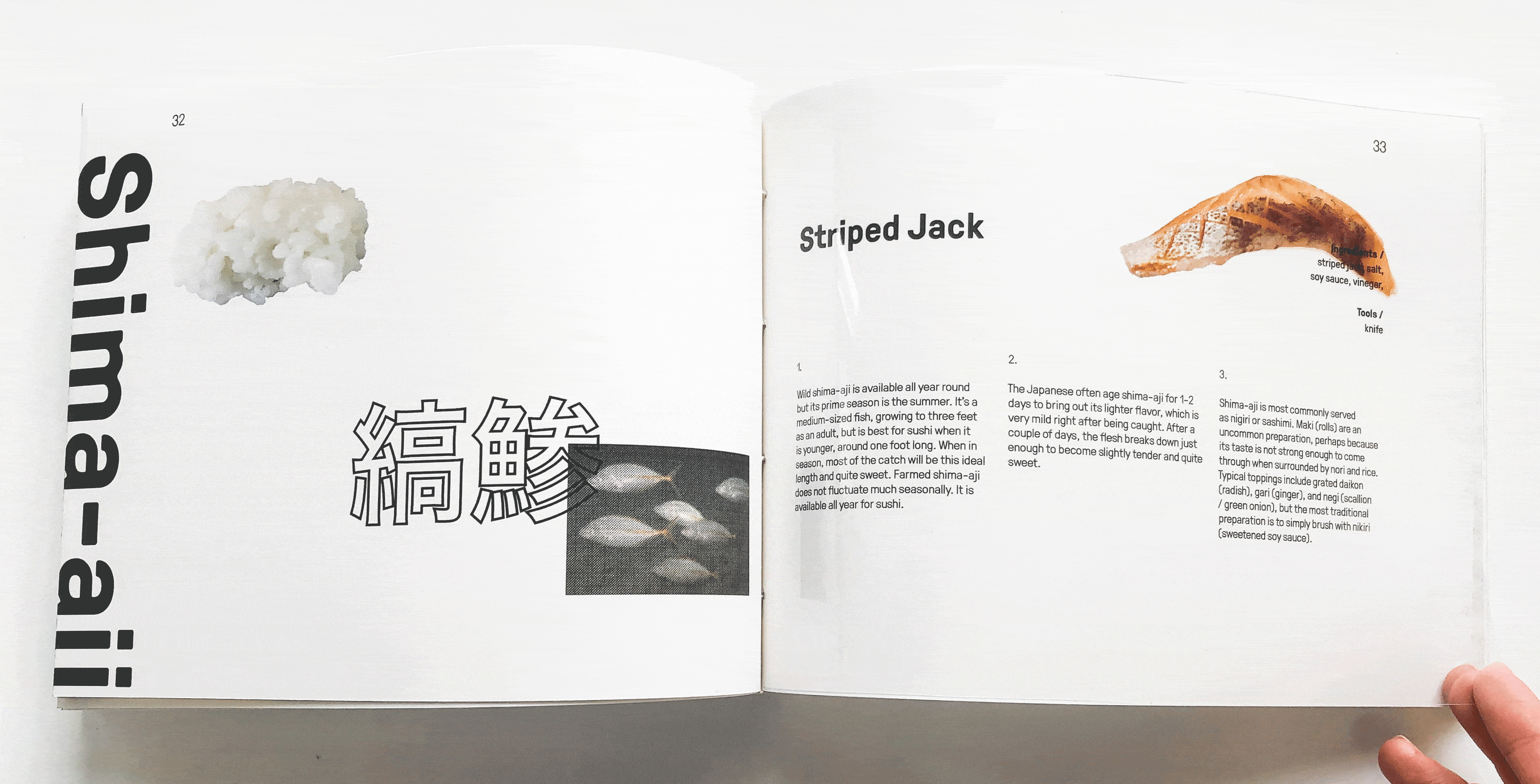 SUSHI COOKBOOK
DATE:

2019 SPRING


TYPE OF WORK:

Typography
Book Binding
This is a cookbook inspired by the documentary film, "Jiro's Dreams of Sushi." It teaches you the steps how Jiro makes his Nigiris.




Each step are broke into different sections.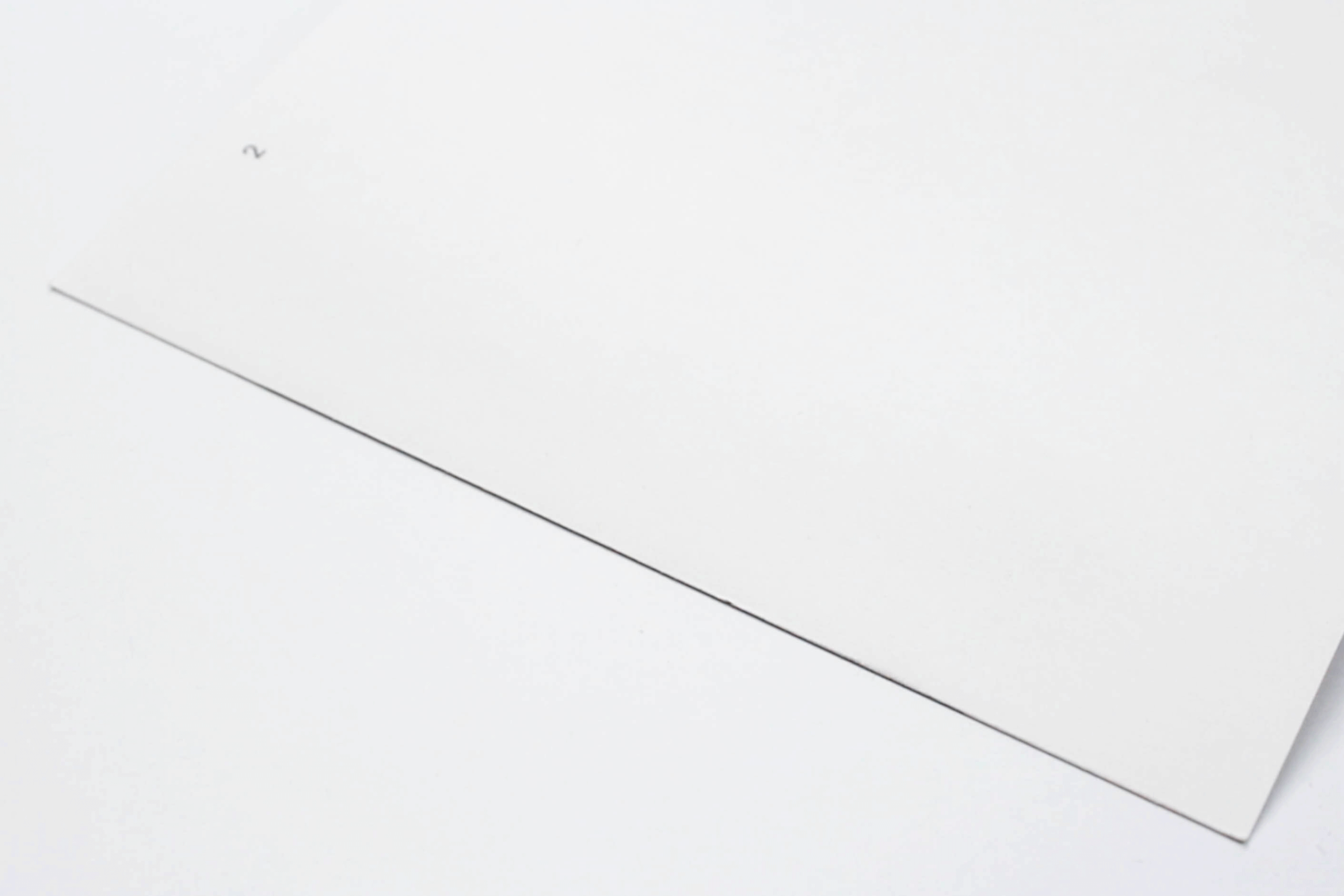 When you flip through each recipe, nigiris are completed when you put the fish on top of the rice.